I HAVE WON A THIRD TERM! THANK YOU, HOUSE DISTRICT 22!!
LEGISLATURE
I am currently the state representative for Wyoming House District 22. I was first elected in November, 2012, re-elected in 2014, and I am asking for your vote for a third term.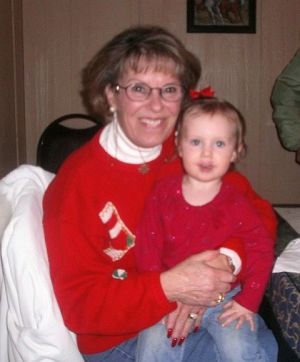 I have thoroughly enjoyed my two terms in Cheyenne representing the Common Sense Conservative wing of the Republican Party (with a little Libertarian twist). I am fiscally and socially Conservative. I am a small government "budget hawk."

I am a Libertarian on individual liberty and criminal justice issues. I oppose mandatory minimum sentences. I support diversion programs for non-violent juvenile offenders. I am part of a bipartisan group trying to address over criminalization in the state and the country. It is my hope that Wyoming can avoid having to build more prison beds in these times of reduced revenues.

Our State Constitution gives us rights while holding us "responsible for the abuse" of those rights, and I staunchly advocate against any attempt to infringe on our individual rights.

I serve on the House Judiciary Committee. During the 2016 Interim, we are discussing opioid abuse, marijuana edibles, criminal justice reform (sentencing, probation, parole), post-conviction actual innocence, child abuse, sex offender registries and other topics.

Follow the work of the committee here:
http://legisweb.state.wy.us/LegislatorSummary/InterimComm.aspx?strCommitteeID=01&Year=2016
The Judiciary Committee gave Wyoming its first Asset Forfeiture reform. In 2015, our bill was vetoed by Governor Mead. In 2016, it was signed into law.
REPUBLICAN NATIONAL COMMITTEE
In 2012, the delegates to the Wyoming Republican Party convention elected me to serve as the National Committeewoman to the Republican National Committee. At the April, 2016 convention I was re-elected to another four year term. In that capacity I will be attending my fourth national convention in July in Cleveland.

On the RNC I am a member of the Conservative Steering Committee.

In addition, the 2016 Wyoming delegation elected me to serve on the convention Platform Committee. The Wyoming delegates to the national convention have charged me to advocate for a Conservative platform and I will work with The National Republican Platform Project to this end.
2016 ELECTION
Wyoming's lone US Representative, Cynthia Lummis has announced her retirement. Nine Republicans have filed to replace her. Our primary election is August 16th; the general election is November 8th.
To follow the goings on in Cheyenne, track bills, see what committees are up to, check the legislature's website.